Classy Cruet Food and Wine Tour of Umbria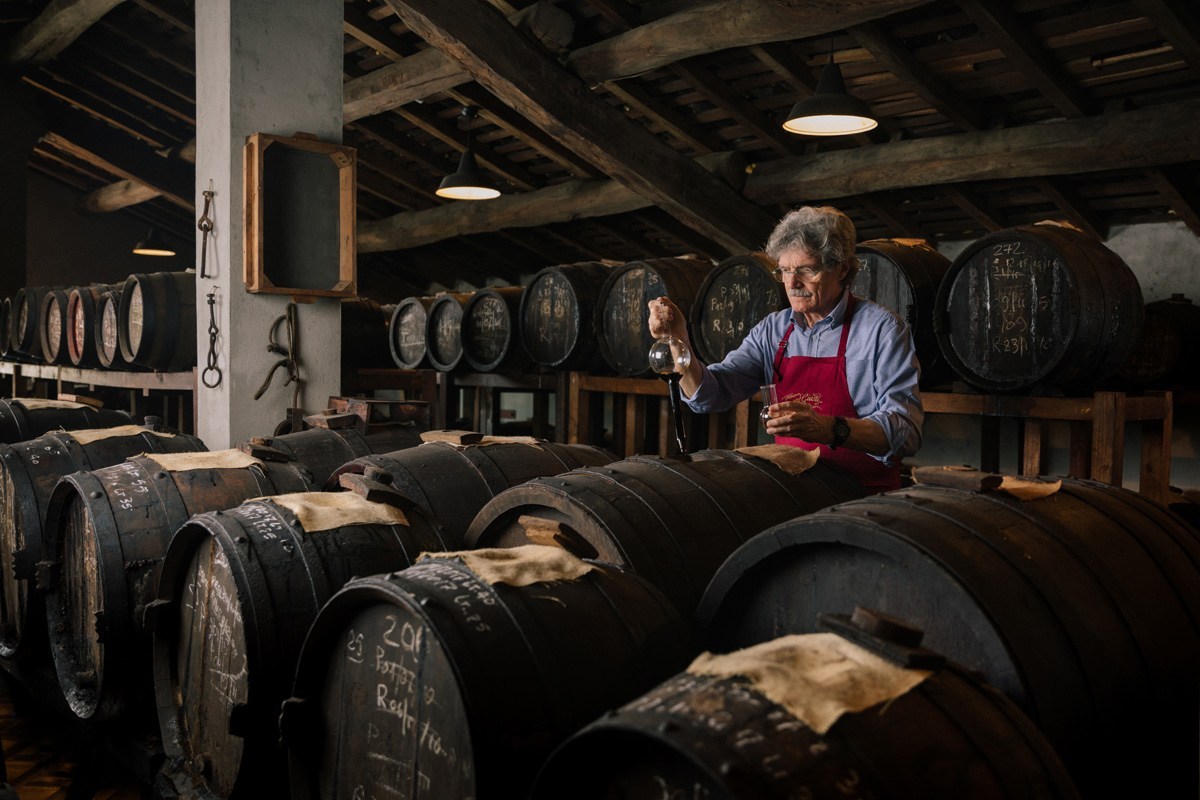 Classy Cruet Food and Wine Tour of Umbria
August 3 – August 18, 2019
sold out
ICA is pleased to announce a tour in collaboration with the Classy Cruet. With locations in Lexington and Chapin SC, the Classy Cruet is a provider of fine olive oils and vinegars from around the world. As a a part of their mission, to inform people of the incredible health benefits of these ingredients so integral to some of the healthiest diets in the world, the Classy Cruet will do a special 15-day session that includes olive oil tasting at some of finest orchards in Italy, complete with orchard tours and conversations with olive oil sommeliers, orchard owners, and families who have been producing some of the finest oil in the world for generations! As part of the tour, we will travel to Modena, the mecca of Balsamic Vinegar production, and tour some of the most venerable facilities of this kind in Italy. While visiting north Italy, we will also visit farms producing genuine Parmigianno-Reggiano cheese as well as the renowned, Parma hams. As part of the tour, we will do a culinary tour of Florence and Norcia, and gain first-hand experience of some of these famous culinary capitals. We hope you will join us for this extraordinary experience.
Pricing based on 6 paying participants.
accommodations
24/7 building access and bilingual onsite support

Group airport transfer to and from Rome (Personal pick-up can be arranged for an additional fee)

Double occupancy accommodation with private bath

3 gourmet meals per day, with house wine at lunch and dinner (while in Monte Castello). Wines from our cellar are also available for purchase).

Excursions with guide, as scheduled

Off-campus meals as identified

Cooking classes as scheduled

Ballroom dance classes as scheduled

Wine tastings as scheduled
Day 1 – August 4
Arrive in Monte Castello: Orientation
Arrival day: settle in, lunch, relax, tour village, overview of olive orchards and vineyards surrounding the village. After the tour, we will do an olive oil tasting with oil sommelier and owner of Passo della Palomba vineyard, Alessandro Gilotti. We will also sample some of the wonderful and unique wines from his vineyard. Dinner at 8 on the Terrace.
Day 2 – August 5
Local Vinyards
8:30 AM Breakfast, after breakfast - After breakfast, we'll experience an introduction to the kitchen by our chef, Katia Costanzi, who will introduce us to the flavors of Umbria and to the extraordinary ingredients she uses to prepare our delicious meals. This will provide an introduction to the food, oil, and wine of Umbria.
In order to provide an overview of our facilities and services, we will provide a tour of our artists studio's and of our art supply shop on the first level of our main building. For our resident artists we have some of the most beautiful private art facilities in Italy. We also have one of the most complete and broad ranging art supply stores in the area. Our shop is unique in that we make many of the materials used by our artist residents ourselves from raw ingredients and according to ancient recipes. The shop itself is designed to resemble the workshops of medieval alchemists, and it is something to see in itself. We sell only the highest quality ingredients made according to traditional methods and feature, hand-made papers and brushes, as well as our own oil colors, watercolors, and pastels. In order to give our Wine Program participants a sense of what we do in this area, we will make three different inks used since ancient times: Iron Gall, Sepia, and Carbon Black (India Ink). We will demonstrate how to make a quill pen for calligraphy and those interested, can purchase a sketchbook, ink, and a goosequill, from which to make their own hand-cut pen (with our guidance) – a great way to record your thoughts and experiences during your stay!
Afterwards, we'll meet some local "alchemists" of the garden and vineyards. These are the people who produce the oil, artisanal cheeses, sun-dried fruits and nuts, gather mushrooms and truffles, and hunt the wild game that we use in our kitchen. We will meet Massimo Capoccia, whose family has been producing some of the finest olive oil in the world for generations and sample some of their best production. After, we will follow Massimo to his orchard below Monte Castello.
1:00 PM participants will have the opportunity to relax and acclimate to the village.
6:00 PM, those who are interested can meet on the terrace where dance master Silvia Battimazza will introduce us to the favorite pastime of the village, ballroom dancing! There are many opportunities to interact with locals at the Bar Torraccia through dancing and appreciating the live music offered there and thus is a great opportunity to develop skills that will help you be a part of the family.
8:00 PM Dinner
Day 3 – August 6
Parma / Modena
7:00 AM Depart
En Route Introduction to Italian Fast Food: Autogrill (price of meal is not included – plan on around € 8 per person, for fresh juice, sandwich, cappuccino, )
Morning
Modena: Tour of Balsamic Vinegar production, followed by lunch in Modena - price of lunch is included.
Afternoon/Evening
Tour of dairies producing Parmigiana cheese followed by a tour of a farm producing Parma Ham. Followed by a vineyard tour, Lambrusco wines
Overnight stay in Parma – cost of dinner and hotel is included. Dinner will include 5-courses with wine (anti-pasta, pasta, main course, vegetable course, dessert/ sparkling or still water, house wine).
Day 4 – August 7
Florence
7:00 AM breakfast at hotel, then depart Parma for Florence.
Walking tour of Florence, from Santa Croce to the Mercado Centrale, walk will pass numerous landmarks including the Duomo, the Palazzo Vecchio, and San Lorenzo. On arriving at the Mercado Centrale, we will tour the market stalls and sample some of the best examples of Florentine "Bolito" sandwiches. Afterward, we will tour and have lunch in one of the greatest Food Courts in the world. After lunch, participants will be free to browse the leather and clothing stalls of the San Lorenzo market, we will meet at the Academia Museum to see Michelangelo's David. Afterward, we will meet and sample some great Tuscan wines and oil and enjoy some of the great standards of Tuscan cuisine, including Ribolita, and Bistek Fiorentino.
8:00 PM Depart for Monte Castello, arriving at 10:00 PM.
Day 5 – August 8
Truffle Hunt
8:30 AM Breakfast.
Afterward
We will meet our friend Andrea Barcarotti, whose occupation is to seek out the rich treasures of the Umbrian woodlands. Andrea will introduce us to the bounty and diversity of truffles and mushrooms found in the forests that surround Monte Castello. We will follow his dogs Zara and Sasha into the forest and see just how it's done. It is truly amazing to these incredible dogs scurrying through the forest and field fringes, discovering fresh and aromatic truffles.
1:00 PM Lunch, rest/free after.
4:00 PM Oil tasting and Cooking class: Basic Pasta
Day 6 – August 9
Deruta/Assisi
Breakfast.
9:00 AM Departure
Stop 1 Church of Madonna del Bagni
Stop 2 Deruta for breakfast of fresh pastry and toasts, continue to one of the most famous ceramics centers in Italy (members of the group can try their hand at throwing a pot if they like, under the tutelage of Ronaldo Nulli, master potter.
Stop 3 Cashmere outlets outside Deruta for one hour, en route to the city of Assisi. Here we will tour of the church of San Francesco, afterward, free time for strolling and lunch. Lunch will include 5-courses with wine (anti-pasta, pasta, main course, vegetable course, dessert/ sparkling or still water, house wine).
3:00 PM depart for Monte Castello, stopping at the famous Arnaldo Caprai vineyard along the way. En Route, we will stop at the hamlet of Spinetta to see some of the most magnificent views of Monte Castello from the vantage point of their adjacent mountain. Here, we will sample the wonderful wines of the Conti Faina winery, which includes an introduction to Umbrian charcuterie – "Salumi"
8:00 PM Dinner in Monte Castello.
Day 7 – August 10
Monte Castello
8:30 AM Breakfast
After: Cooking Class: Filled Pasta
1:00 PM Lunch, followed by rest/free time
4:00 PM Cooking Class: Filled Pasta
8:00 PM Dinner
Day 8 – August 11
Flea Market and Calici di Stelle
11:00 AM Brunch
After brunch, we make an excursion to the nearby village of Todi for their monthly flea market.
We will return to Monte Castello for the afternoon for rest and an early dinner, in order to squeeze in a very special excursion: in honor of the feast of San Lorenzo, vineyards around Italy open their doors for the romantic Calici di Stella – the "glass of stars."
August 9 and 10 are particularly significant because these nights mark the height of the Perseid meteor shower (a cloud of debris that forms the trail of the comet, Swift-Tuttle) – the sparkling, "tears of Saint Lawrence." This year is particularly special, because it falls on a new moon. In the absence of moonlight, the night will be particularly favorable for the observation of the shooting stars (meteors) and planets: "This year, four planets will keep us company on the beautiful nights of August: the planet Venus, the brightest: Spica, the brightest star in the constellation of the Virgin; Jupiter, in the constellation of Libra; the red Antares, the "heart" of the Scorpion; in Sagittarius we find Saturn (with telescopes we can admire its stupendous rings); finally, in South-East, Mars, in Capricorn (Source: Italian Astrophile Union)." The Caprai vineyard, typically has telescopes set up for this purpose.
Day 9 – August 12
Rome
6:30 AM We depart Monte Castello for Rome.
9:30 AM We arrive (depending on traffic) and will begin with pastry and coffee, followed by a morning tour of the ancient city. We will walk through the Roman Forum and Colosseum (2 hours/30 minutes).
Afterward, we will enjoy an excellent lunch, followed by a tour of the Vatican and St. Peters (3 hours).
6:00 PM Depart
Day 10 – August 13
Monte Castello / Marmore / Orvieto
En route, we will stop at Marmore Falls (http://www.marmorefalls.it/?lang=eng ). This, the tallest waterfall in Europe, was actually made by the Romans, around 250 BC as means of draining the nearby swampland. It is one of the great natural sites of Italy, and was called by the poet, Lord Byron: "the most beautiful waterfall in Europe". Today, the falls are used to produce hydroelectric power and the water is diverted for certain periods during the day – being at the site to see the enormous volume of water begin tumbling down the mountainside is an unforgettable experience. Be sure to bring a raincoat. During the hour and a half visit, we suggest walking up to observation platform: "Lovers Balcony" to see the unique, circular rainbow.
12:30 PM Depart for Orvieto. We will take the "old road" to Orvieto. Approaching the city, one is immediately struck by its remarkable location. Perched on a plateau atop a column of soft, volcanic rock called, tuffo, the sheer cliffs reveal caves and holes which are the sources of illumination for an ancient underground city, well below the city of the middle ages we see today. Upon arrival in Orvieto, we will begin our tour with a descent into St. Patrick's Well, a masterpiece of Renaissance engineering and carved from the living rock beneath the city, it is composed of a double helical stairway, in which those going up and those going down, never meet. It is an extraordinary place!
Afterward, we will walk together to the Duomo (Cathedral) of Orvieto. Here we will have a brief lecture explaining the significance of this remarkable example of Italian Gothic architecture. People will have a chance to wander around the exterior and through the inside of the church and perhaps visit the famous frescos of Luca Signorelli. Afterward, we will meet at an enoteca, just off the main square for a winetasting. We leave at 2:00 PM.
Heading home, we will pass through the picturesque hamlet of Doglio, as we wind out way up to the ridge, passing through picturesque woodlands, rich in the truffles for which Umbria is famous. Soon we reach the top of the ridge and the plateau. Here amazing views await us at every turn, until we reach the castle hamlet of Titignano. This is arguably the best view of the Tiber River as it swells to become Lake Corbara. We will have lunch in the castle and while there, sample their excellent wines.
We will travel to Monte Castello along mountain ridges, which are called, La Bocca della Stregha - the "Witches Mouth." (Here, when the right winds blow, a haunting, a mysterious, moaning sound emerges from the valley.)
6:00 PM We will be back in Monte Castello, time enough to clean up before dinner.
8:00 PM Dinner
Day 11 – August 14
Norcia / Castelluccio
The trip will visit one of the most spectacular sites in Umbria, the wild and mysterious, Sybillini Mountains. Here in the village of Norcia, one experiences on of the most legendary culinary destinations in Italy. Famous for cured meats and cheeses, Norcia is also renowned for its truffles and truffle-flavored oils. Afterward, we will ascend further into the mountains to see the spectacular, Piano Grande near Casteluccio. A renowned producer of lentils, in the summer the valley hosts one of the most spectacular displays of wildflowers in the world. It is truly breathtaking. From here, we go by bus to the top of the ridge separating the eastern mountains from those of the west toward Monte Castello. From here you can sometimes see both coasts of Italy! Afterward, we will descend back to Norcia for a late lunch at the famous, Granaro del Monte restaurant. Returning to Monte Castello, we will stop at the Antonelli and Fongoli vineyards to sample their wonderful wines and oils, touring the vineyard and olive orchard.
7:30 PM We will arrive back in Monte Castello.
8:30 PM Meet for Pizza e Passata in Giro (pizza passed around), this Italian tradition allows diners to sample many varieties of pizza, continuously passed around the table. It is great fun and of course accompanied by local wine.
Day 12 – August 15
Ferragosto in Siena
Siena's Palio is the oldest horse-race in the world and is as much about pageantry, civic identity and Sienese pride as it is about a bareback horse race that lasts, on average, just 75 seconds. There are 20-40,000 locals that attend this event in the town square. The race itself takes place two times per year - on July 2 and August 16. In the days before the race, there are also many events – including trial runs in which horses and riders compete to see who will be selected for the final race determining the champion of this years Palio. Our trip takes place on the 15th and we will witness the fourth, trial run for the final com[petition. Siena will be buzzing for the upcoming event and it should be a very exciting time for the visit!
After Siena, we will have dinner on the beautiful shores of Lake Trasimeno, which is about 45 minutes to the north of Monte Castello. Travelling through the lands in which Hannibal defeated the Roman army on the shores of the famous lake. While we are here, it would be a shame not to take the opportunity to sample some of the local fish. With this in mind, we'll stop at a great local fish restaurant, Ristorante Da Faliero on the lakeshore and enjoy a great meal before heading for home.
Day 13 – August 16
Monte Castello
The day after the festivities of Ferragosto, families take time to relax and enjoy th beauty of our mountain setting. We will experience the warmth of this event, here in Monte Castello with a big, family style meal and the village festivities.
11:00 AM Brunch
Activities, TBA
8:00 PM Dinner
Day 14 – August 17
Monte Castello Medieval Festival
After a big trip, we will take the morning and early afternoon to relax, pack and say farewell to our chef Katia's wonderful cooking. We will have the morning to savor the views of Monte Castello.
On our final day, we will meet after breakfast in order to discuss the trip and what we have learned about the rich wines, oils, and foods of the region.
The rest of the morning will be free. We will meet for our final lunch at 1:00 and Katia will have something special set up for the occasion. After lunch will be free for packing and relaxing. We will have the shop for wine and other items you might want to take home.
Medieval Festival begins at 6:00 PM. Tickets are included. Meals are provided.
Day 15 – August 18
Departure
Depart 6 AM for Fiumicino.
Not included in cost
International Airfare for participants
Travel Insurance with Emergency Evacuation coverage (required)

Health Insurance (required)

Snacks and beverages at stopovers in transit

Required forms
All ICA participants, whether coming independently, with a group or through a college / university, must provide the following completed forms and information to icart.info@gmail.com at least 2 weeks prior to attending their program. For detailed information and to download the required forms, please visit our Guides and Forms page.
Emergency Contact & Medical Information
Liability Waiver
Proof of Insurance / Travel Insurance
Itinerary and Passport